SPACE SAVING
FREESTANDING
DESIGN BATHS
UNIQUE


European designers from the Marmorin Design Studio created a series of baths that take less space yet remain extremely comfortable to use.
They offer the unique possibility to create high standard design bathrooms within limited space without compromising pleasure and beauty.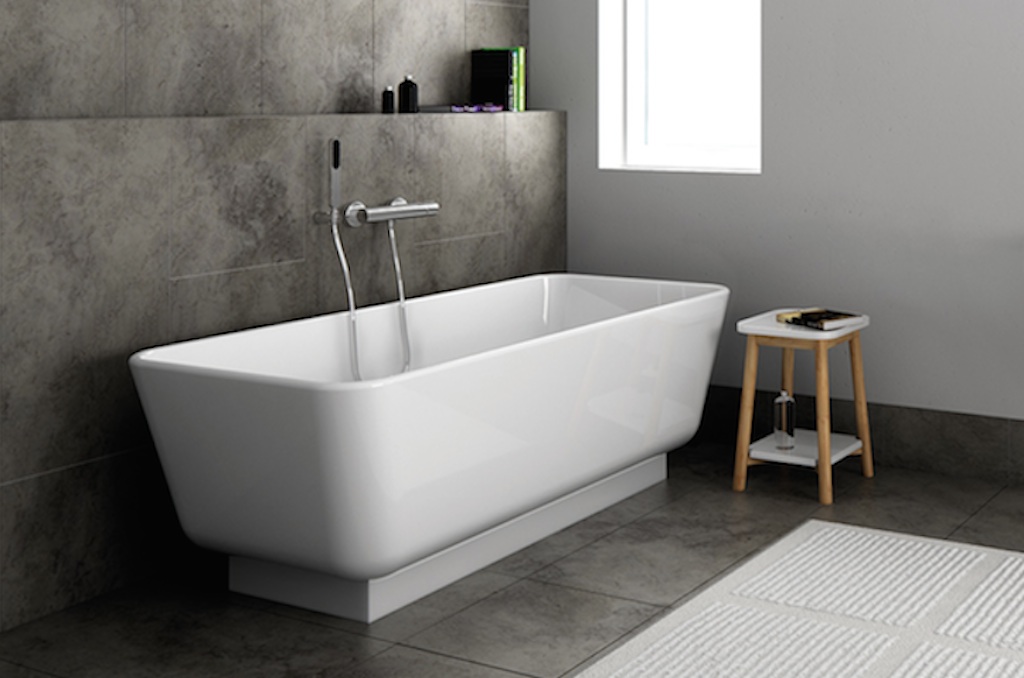 Balta Bath
The Balta Bath has straight lines and curved corners, standing on a discreet straight curved pedestal that integrates a soft depth angle.
This particular design results in an extreme comfortable bath with good height and depth, while integrating both modern and classical style.

| | |
| --- | --- |
| | With a total space use of 1550x740 only, the Balta bath offers a very confortable bathing experience. |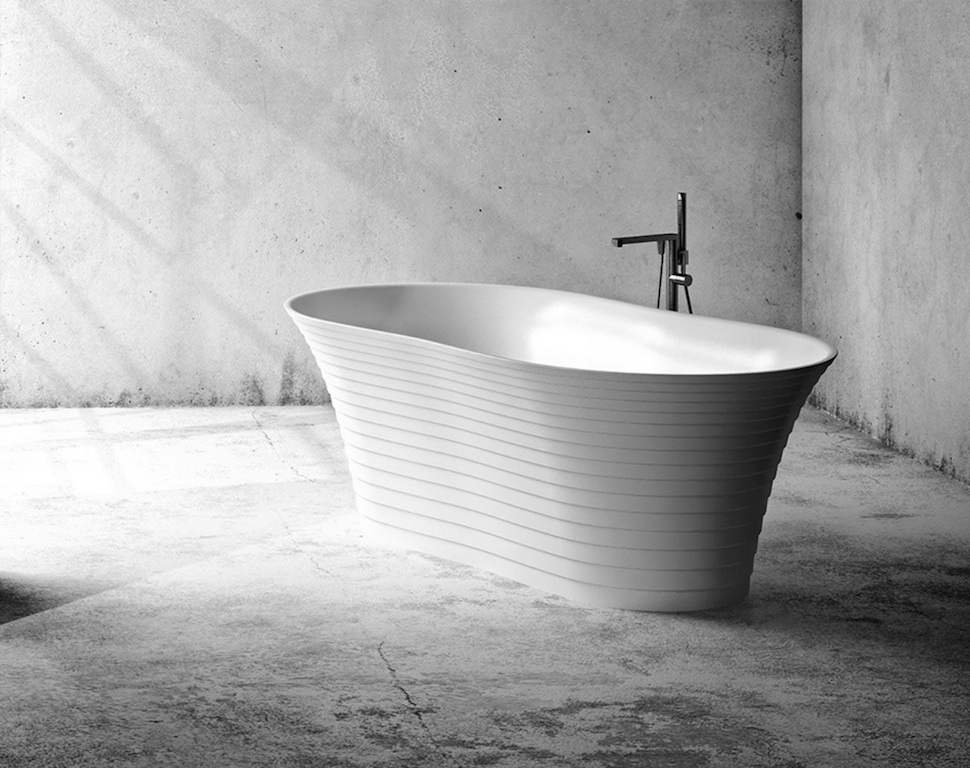 Cascada Bath
The Cascada Bath has a curved asymmetrical shape with straight lines throughout the design and continuous width change. This gives an optical unusual impression that is pleasant. The smooth shape assures a classical yet modern design and will never run out of fashion.

With a 1140x480 shallow bottom size ending into a compact 1533x887 top size, the Cascada freestanding bath allows to integrate design and luxury into confined spaces.
The large top gives an easy access while the body shape of the bath gives a cosy and comfortable impression.
Marmorin's Small Bath Collections

are made of

Durocoat® Material
Marmorin has created Durocoat®, a novel material that combines plasticity and durability.
Durocoat®
that can be easily shaped, yet remains shock-resistant
.
A material with a thicker coating, that allows to create beautiful items and preserve their quality for decades.
It can be easily shaped, it has a soft feel, it gives in to the architect's imagination.
Marmorin's Durocoat® material is the next step in the continuous search for perfection.
35% more resistant to accidental dammage

"Thanks to its unique technological characteristics, the DUROCOAT® MATERIAL demonstrates a 35 per cent increase in durability than comparable materials. The source of its strength lies in the fact, that perfect balance between hardness and flexibility has been achieved."
Improved scratch-resistance in contact with sharp objects

"The DUROCOAT® MATERIAL is characterized by an increased scratch-resistance. The surface of the material is hardened and it's tight and dense coating protects the surface from unwanted contact with sharp objects. The surface remains intact despite exposure
to shock."
Improved scratch-resistance in everyday use

"Thanks to its thick and dense layering, the DUROCOAT® MATERIAL demonstrates an improved scratch-resistance compared to standard materials. The surface of the product is protected. The surface of the product remains smooth and intact as in the day of purchase"
Guaranteed to retain its gloss

"The truly unique characteristics of the DUROCOAT® MATERIAL make cleansing and general maintenance of Marmorin products easy and undemanding. constant contact with water, cosmetics and chemical agents will not deteriorate its perfect gloss. Our products are guaranteed to retain their shine long after the date of purchase."
| | |
| --- | --- |
| | "The perfectly smooth surface of the DUROCOATt® MATERIAL guarantees a minimal porosity level. This guarantees that our products are ultra hygienic and have a soft, gentle feel. A perfectly smooth surface is microbiologically safe and leaves no space for dirt and filth to accumulate. It's easy to cleanse and maintain in good condition." |